Back To News
Clinton brewery to open second location inside Devens biomanufacturing campus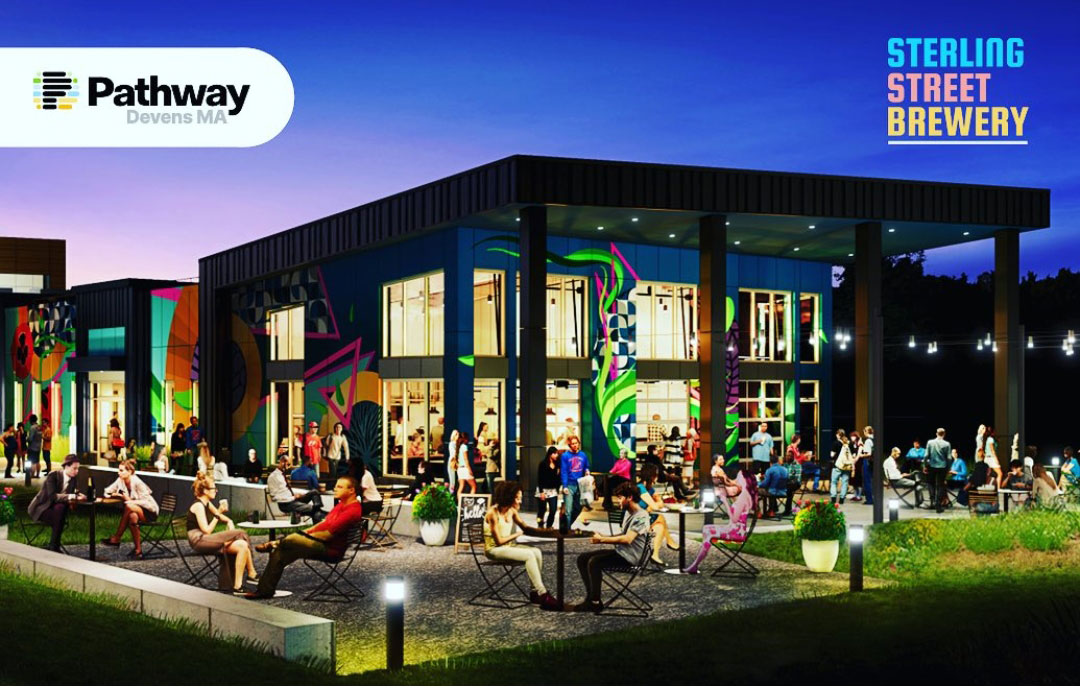 In a June press release announcing developers were seeking a brewery for the Pathway Devens campus, MassDevelopment President and CEO Dan Rivera expressed hope such a business could attract both residents and workers in the area.
"MassDevelopment has worked to redevelop Devens into a thriving mixed-use community that is now home to more than 950 residents, 100 businesses and organizations, ample open space, and a range of recreational activities," Rivera said in the press release. "Bringing a brewery to Devens will complement this community feel and further our efforts to create jobs and vibrancy here."
King Street broke ground on the Pathway Devens project in late 2020. The 45-acre campus will include more than 700,000 square feet of biomanufacturing space.
Sterling Street Brewery's Clinton location first opened in October 2020. The brewery brewed 700 barrels of beer and employed 16 people in 2022, according to data it provided to the WBJ Research Department. Its owners are Brian Mason and Jesse Tarbell.
To Top