Back To News
Bristol Myers Squibb expanding Devens facility to make cancer therapy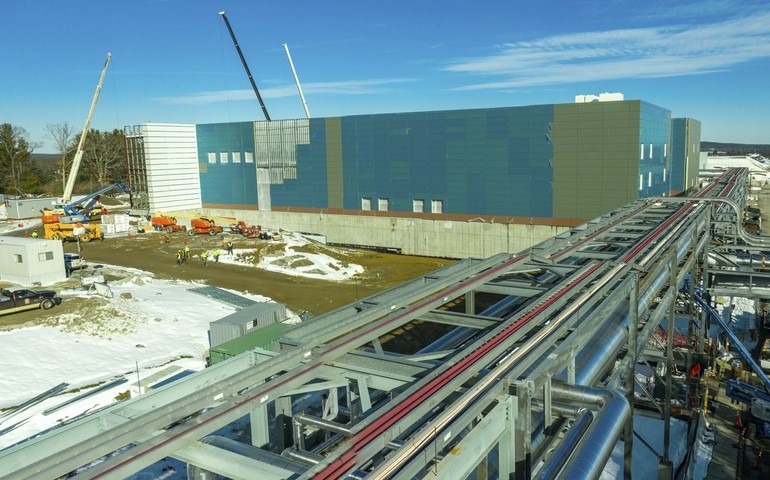 Bristol Myers Squibb has begun expanding its Devens facility to make a newly approved lymphoma drug.
February 23, 2021 : Worcester Business Journal, by Grant Welker
The pharmaceutical giant Bristol Myers Squibb is expanding its Devens facility by 244,000 square feet, including hundreds of new jobs in areas including cell therapy development and manufacturing.
Bristol Myers Squibb said the new site will manufacture a cell therapy that recently won U.S. Food and Drug Administration approval. The facility is expected to be completed later this year and ready for commercial manufacturing by 2023, the company said.
The expansion by Bristol Myers Squibb adds another element of good news to Devens' attempts to gain a greater share of the Boston area's life sciences industry, which has major hubs in Boston and Cambridge but also often satellite locations farther out where land is far cheaper. New Jersey-based Bristol Myers Squibb, for example, is planning to move into a new office building in Cambridge in 2023, joining two research and development sites in the city.
The drug to be manufactured in the new facility, called Breyanzi, is for lymphoma patients and is Bristol Myers Squibb's first CAR-T cell therapy, which uses genetically modified cells. It received FDA approval in early February.
Devens is also in line for a $500-million life sciences complex planned by the Boston development firm King Street Properties. King Street is planning to build the first of five buildings starting this year in what will eventually span 700,000 square feet of space for drug manufacturing.
Last year, King Street King Street paid $7.4 million for three properties in Devens: 45 Jackson Road, a 22-acre site with the zoning potential for 350,000 square feet of development space; 75 Jackson Road, which spans 11 acres and has the potential for 200,000 square feet of similar uses; and 57 Jackson Road, which includes a 22,500-square-foot office building and 6.8 acres for expansion.
Devens has also seen expansion in the past few years from Little Leaf Farms, a hydroponics company growing lettuce and other leafy greens, and Quiet Logistics, an e-commerce distribution company.
To Top