Back To News
Blockbuster project proof of Devens' lure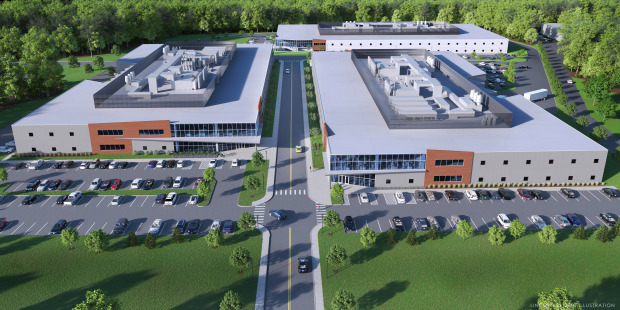 December 19, 2020 : The Lowell Sun, Editorial
The Devens Enterprise Zone already has shown that the ability to offer a variety of amenities along with a streamlined permitting process can serve as an economic-development magnet.
That formula already has attracted more than 100 companies of all sizes to this self-contained community shared by Ayer, Harvard and Shirley.
This success has laid the foundation for perhaps the most ambitious project this former Army base has seen.
That's what King Street Properties aims to accomplish with the development of a 45-acre biomanufacturing campus in Devens, comprised of five buildings totaling 700,000 square feet.
To that end, the Boston-based real estate firm expects to invest about $500 million, split between $200 million for preparation and construction costs, and $300 million for the technical equipment required to operate this complex.
Steve Lynch, co-owner of King Street Properties, recently told the newspaper that the complex would take the leadership role in creating a new business line called Pathway. This involves King Street developing several complexes for life-science companies to develop large-molecule drugs for more sophisticated medical processes like gene therapy.
That could entail the creation of 2,000 to 3,000 jobs, Lynch said.
So far, King Street has acquired three parcels of land this year: two from Mass-Development and one from a private sale.
Lynch disclosed that King Street is in talks with multiple life-science companies in the Route 128 business corridor to relocate when the complex's finished. He went on to describe the buildings planned for the complex as needing hundreds of thousands of square feet to develop certain products.
That's in short, expensive supply around the Route 128 belt, but plentiful and reasonably priced at Devens.
"You need land in bulk to create the scale to launch this project," Lynch explained. "You need a lot of land zoned for the purchase, so we went with Devens because of that and its robust utility infrastructure. There's also its streamlined permitting process so we can permit each building in a short amount of time."
A development of this scale would also have economic benefits for Devens-area communities.
Melissa Fetterhoff, president and CEO of the Nashoba Valley Chamber of Commerce, said the region would benefit from the continued growth of Devens, especially through the construction and permanent jobs this complex would generate.
Alan Manoian, director of Ayer's Office of Community & Economic Development, pointed out how Devens's proximity to Ayer could lead to benefits for both communities.
One of the main entrances to Devens goes through Ayer's West Main Street, which Manoian said the town wants to revitalize with infrastructure improvements covered by a recently received $ 3.1 million MassWorks grant, awarded through a joint effort with the Devens Enterprise Commission and MassDevelopment, the quasi-state agency that oversees Devens.
With Pathway and the job opportunities it could bring, Manoian said potential employees could see the planned housing developments on West Main Street as a means of lessening their commute.
And with the astronomical price of residential real estate in this state, having affordable housing adjacent to this complex would be a further employment lure.
This comprehensive undertaking will take years to realize — Lynch's estimates a 2027 completion date for Pathway — but given Devens' enviable business-development track record, this project will receive all the assistance it needs to succeed.
To Top